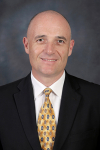 I have a National Diploma in Police Administration at the Technikon of South Africa and a Bachelors of Laws Degree at the University of South Africa. I m an admitted Advocate of the High Court of South Africa and completed my Pupilage Training Program at the Free State Society of Advocates. I'm a former member of the Pretoria Society of Advocates and currently member of the National Bar Council of South Africa.
I m also Certified Fraud Examiner of the Association of Certified Fraud Examiners.
I have 30 years working experience in Law Enforcement, Forensic Investigations, Compliance and Legal Environment.
Qualifications
N/A
Fields
N/A
Date of Admission
N/A
Chambers
Gauteng and Western Cape, South Africa