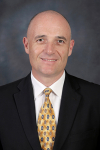 With 30 years' of working experience in the Forensic and Financial Crime Investigations, Occupational Health and Safety and as a Legal Practitioner my knowledge of the applicable legislation, legal process and prosecution of criminal cases is evident throughout my career.
The majority of my experience was gained at the South African Police Services, PriceWaterhouseCoopers, Sasol Group Services, First National Bank Corporate Banking, Ernst & Young, Deloitte & Touché, Development Bank of Southern Africa and as a Legal Practitioner and has acted as Council in various forums such as the High Court of South, Magistrate Courts, Specialist Commercial Crime Court and CCMA.
As an admitted Advocate of the High Court of South Africa I have successfully completed my term of pupilage and has fulfilled all the requirements to practice as an Advocate at the Bar.
I am enrolled as a Trust Account Advocate at the Legal Practice Council in terms of Section 34(2)(a)(ii) of the Legal Practice Act, 2014 to receive briefs directly from the Public without the intervention of an Attorney.
I am affiliated to the following professional Bodies:
Enrolled Legal Practitioner at the Legal Practice Council
Member Advocate of the National Bar Council of South Africa
Certified Fraud Examiner of the Association of Certified Fraud Examiners
Graduate Member of the South African Institute for Occupational Safety and Health
Member of the South African Society for Labour Law
Serving as committee member on the South African Legal Practice Council: Investigating Committee
Qualifications
Technikon South Africa - National Diploma:  Police Administration
University of South Africa - Bachelor of Laws
USB Executive Development Ltd, University of Stellenbosch Business School - Certificate in Corporate Governance
University of South Africa - Certificate in Environmental Enforcement and Prosecution (NQF Level 8)
Free State Society of Advocates - Pupilage Training Program
Labour Guide South Africa - Trained to act as Chairperson in the hearing of disciplinary matters
The National Examination Board in Occupational Safety and Health (NEBOSH), United Kingdom:  International General Certificate in Occupational Health and Safety
EOH Legal Services - Occupational Health & Safety Act Legal Compliance Auditor
EOH Legal Services - ISO45001:2018 – Implementation Occupational Health and Safety Management System
Legal Education and Development (L.E.A.D):  Legal Practice Management Training
Legal Education and Development (L.E.A.D):  Legal Bookkeeping for Legal Practitioners
Legal Practice Council - Competency Based Examination: Attorneys' Bookkeeping
Fields
Criminal Law, Environment Law, General Practice, Labour Law, Occupational Health and Safety Law
Date of Admission
13 Dec 2012
Chambers
Gauteng and Western Cape, South Africa