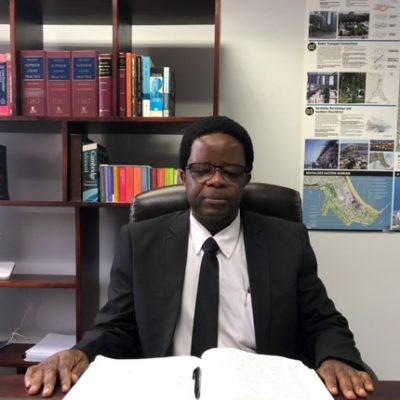 In addition to being an Advocate, I am also a Professional Engineer registered with
ECSA (Engineering Council of South Africa). In engineering, I have a strong bias
towards design and practical oriented engineering works. As a result, I have a deep
interest in IP (intellectual property) law, and in particular, the patent law. I have
experience and interest in tax law (PR# - 0107921) emanating from my membership of the KZN Tax
Court (appointed in terms of section 116 of the Tax Administration Act 28 of 2011),
and I have had several opportunities to participate and adjudicate on tax court cases.
I am a Member of South African Labour Lawyers' Society (SASLAW) and have
experience and interest in labour law. I am also a KZN LPC Committee member
(the Disciplinary, Investigating, and Mediation proceedings committee). A full list of my
areas of interest is given hereunder. In my quest to becoming a better professional,
one of my several guiding principles is that integrity must be at the centre of all that we do,
and that we must always keep a keen and an open mind.
Qualifications
1. LLB.
2. LLM (cand.)(IP law).
3. PhD (engineering).
4. MPhil ≡ MSc (engineering).
5. BEng. (engineering).
Fields
Administrative Law, Constitutional Law, Contract Law, Immigration and Refugee Law, Information Technology Law, Intellectual Property Law, Labour Law, Tax Law
Date of Admission
12 Dec 2016
Chambers
Suite 1502C, 15th Floor, Metropolitan Building, 391 Anton Lembede Street, Durban 4000., Durban Central, Durban, 4000